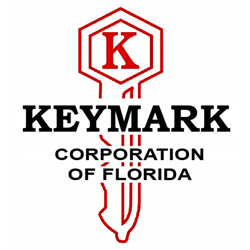 Office Assistant
Lakeland, FL
Paid holidays, Paid vacation, 401K / Retirement plan, Disability Insurance, Vision Insurance, Dental Insurance, Life Insurance, Health Insurance
We are looking for a fully bilingual (English & Spanish) Office Assistant (Bilingual is a must) to help with the organization and running of the daily administrative operations of the company. The ideal candidate will be a hard-working professional able to undertake various office support tasks and work diligently under pressure. This person will be comfortable working with a high degree of attention to detail and discretion and incorporating new and effective ways to achieve better results.
***This is not a typical desk job; it will require to go out into the plant constantly ***
- Cover the receptionist during lunch, vacation, and every Monday from 8 AM - 2 PM.
- Organize, scan, and file the bill of ladings daily.
- Track and contact daily for recycled wood boxes.
- Order wood products.
- Monitor the packaging products and order twice weekly.
- Order the weekly supply of safety products and stock the lockers for each department.
- Order weekly janitorial supplies and monitor the supply levels.
- Stock first aid cabinets throughout the plant weekly and order first aid supplies.
- Call and schedule the wood hopper change out.
- Schedule the weekly scrap pickups with the trucking company, customer service, and invoicing loads.
- Handle the leasing of Penske/Premier flatbed trailers with the Shipping Manager.
- Enter purchase orders for repetitive items such as Staples order, coffee, paper, solvents, paint, die shop and extrusion items, graphites, etc.
- Collect the customer's resale tax certificate for the sales group.
Yearly shredding in the storage container, clothes drive, and employee dinners.
- Proven experience as a back-office assistant, office assistant, or in another relevant administrative role
- Working knowledge of office equipment
- Excellent organizational and time management skills
- Excellent written and verbal communication skills
- Proficiency in MS Office (Microsoft, Excel, and Outlook)
7 AM - 4 PM
Monday - Friday
62181323