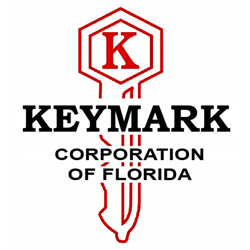 Keymark-Florida
Industrial Manufacturing Maintenance Technician
Sorry, this job has expired.
Lakeland, Florida, United States
Paid Personal Time, Paid Holidays, Paid Vacation, 401K / Retirement Plan, Disability Insurance, Vision Insurance, Dental Insurance, Life Insurance, Health Insurance
$50,000.00 – $80,000.00 Annually
Holidays are just around the corner! It is time you enjoy 4 days on and 4 days off with full-time hours and pay!
Keymark Corporation of Florida is actively interviewing applicants for Industrial Manufacturing Maintenance Technicians for the night shift. These are full-time, 12-hour shifts from 6pm–6am with a 4 days on, 4 days off rotating schedule. You will earn night shift differential pay of $0.75/hr added to your compensation.
The Industrial Maintenance Technician role is offered hourly compensation ranging in annual earnings between $50,000 - $80,000, depending on your knowledge and experience level.
We have a safety-first culture, and your role at Keymark will require you to be highly aware of production plant safety.
We offer employees a full benefits package, including:
• Medical, Dental, & Vision Insurance
• 6 paid holidays
• 1 floating holiday
• 1-3 weeks paid vacation time off
• 401(k) + company match
• Supplemental coverages
• Free life insurance
Skills and Aptitude:
• At least two years of hands-on experience in an industrial background.
• Preferred to be able to troubleshoot electrical control systems on plant equipment
• Preferred to be able to read and interpret drawings and schematics.
Must have a working knowledge of two or more of the following categories:
• Hydraulics
• Pneumatics
• Combustion Furnaces
• Mechanical
• Electrical
• Welding & Fabrication
• Allen Bradley PLC's (a plus)
Working conditions:
As is customary in an extrusion and manufacturing facility, the employee must be aware of the automatic machines, overhead cranes, and mobile equipment.
Ambient temperatures will vary but can be high during the day and seasons of the year. Protective garment requirements can further add to working temperatures. Hydration beverages are available throughout the shift, and employees are encouraged to maintain hydration levels.
Noise levels vary throughout the shift with exposure to industrial manufacturing equipment noises. Hearing protection is provided and required at all times during operations. Frequent bending, stooping, and heavy lifting (up to 50 lbs.), walking, climbing ladders, and periods of standing are required. Must have training in the proper operation and use of material handling tools such as hand trucks, pallet lift trucks, and forklifts. The job involves using computers to keep track of inventory parts and stock items being issued.
About Keymark Corporation of Florida:
We are the premier full-service aluminum extrusion company featuring in-house finishing capabilities, including anodizing, casting, extruding, extrusion die construction, painting (acrylic, kynar, & powder coating), thermal barrier, thermal strut, and custom packaging. We manufacture custom and stock extrusions/profiles for the Automotive, Building & Construction (Curtain Wall, Commercial Windows, & Storefront), Consumer Durables, Distribution, Electrical, Machinery & Equipment, and Transportation markets. Our company has locations in Fonda, NY, and Lakeland, FL, and has been in business since 1964.
Keymark is an Equal Opportunity Employer. All employment is decided based on qualifications, merit, and business need.
x5qf4mqnzcqe
890092008