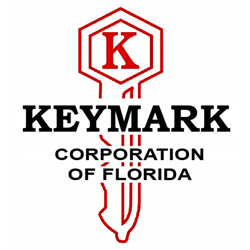 Keymark-Florida
General Labor - Warehouse & Production
Sorry, this job has expired.
Lakeland, FL, United States
Paid personal time, Paid holidays, Paid vacation, 401K / Retirement plan, Disability Insurance, Vision Insurance, Dental Insurance, Life Insurance, Health Insurance
Warehouse General Labor Roles Open! Quick Easy Apply with your Name - Email - Phone Number for Immediate Interview Scheduling and Get Hired Now! Earn up to $15 / hour! Plus Night Shift Differential Pay!
Keymark Corporation in Lakeland, FL is actively interviewing applicants for Full Time & Part Time General Manufacturing and Warehouse positions inside of their production and distribution facility.
Full Time scheduling is 4 days on /4 days off Weekdays
Part Time Scheduling is Fully Accommodating to your scheduling requirements with a minimum 20 hrs / week!
Work the Weekend Schedule of 32 hours and get paid for 40! Sat & Sun 6am - 6pm and Mondays 6am - 2pm
Openings for both experienced and inexperienced warehouse and manufacturing workers.
With your willingness to learn, we will pay you and train you!
With your hard work and commitment to the job, you will have opportunity for advancement!
All shifts open for full-time and part-time scheduling. Hourly pay up to $15 / hour depending on your experience, and there is overtime pay available for scheduling.
Full-time employees are offered a comprehensive benefits package with company contribution to offset the cost making coverage more affordable to you.
Keymark Offers:
Drug and Smoke-Free Work Environment
Equal Opportunity Employer
401/K Savings Plan + company % match
Health, Dental, and Vision Insurance
Free Life Insurance
Supplemental Coverages
Paid Vacations 1-3 weeks
6 Paid Holidays
1 Floating Holiday
Opportunity For Advancement
Responsibilities:
Your responsibilities include keeping the production and warehouse area clean, preparing machinery and equipment for use, working the production line as instructed, and strictly following health and safety guidelines.
To be successful in your work at Keymark, you should work with consistent speed and accuracy, maintain production and warehouse standards and work towards improving productivity without compromising quality.
Apply Today!
We are looking forward to interviewing with you! Fill out the context boxes with your name, email, and phone and click APPLY - no resume required. Send us a text to opt into our applicant text communication; our number will be provided when you apply.
About Us:
Keymark is a premier full-service aluminum extrusion company featuring in-house finishing capabilities including: anodizing, casting, extruding, extrusion die construction, painting, thermal barrier, thermal strut, and custom packaging. We manufacture custom and stock extrusions/profiles for the Automotive, Building & Construction (Curtain Wall, Commercial Windows, & Storefront), Consumer Durables, Distribution, Electrical, Machinery & Equipment, and Transportation markets. Our company has locations in Fonda, NY, and Lakeland, FL, and has been in business since 1964.
g5aiqu7ojl9q
132416809